Beschreibung
Flu-Immune contains a balanced mixture of plant extracts, vitamins and trace elements
Flu-Immune ideal to combine with NADH (energy supply)
What does our immune system need most importantly right NOW for body defense?
a) These are Vitamins and coenzymes 
b) Products, for strengthening the immune system in a natural way - are of enormous importance, especially in times of increased risk of infection
both you can order immediately here.
2. Flu-Immune, formulated by Dr. med. Wurster, contains, among other things. Extracts of elderberry, echinacea and black currant, vitamin C from acerola and zinc. Complementary enriched with bioactive secondary plant substances, organic acids and essential oils.    
Flu-Immune meets vegan requirements
Scientific effects on the immune system confirmed by EFSA:
Vitamin C helps protect cells from oxidative stress.
Vitamin C contributes to normal functioning of the immune system.
Vitamin C helps reduce fatigue and tiredness.
Zinc contributes to normal functioning of the immune system.
Active ingredients:
Black currant, elderberry, echinacea, calcium, potassium, magnesium and vitamin C.
MineralsSodium (Na), potassium (K), calcium (Ca), magnesium (Mg), phosphate (P), iron (Fe), zinc (Zn).
Vitamins: Beta-carotene, vitamin, vitamin B1, vitamin B2, vitamin B6, folic acid, vitamin C (mg).
| | |
| --- | --- |
| vitamins | Value per 100 g |
| Vitamin A (retinol equivalent) | 14 μg |
| Vitamin B1 (thiamine) | 51 μg |
| Vitamin B2 (riboflavin) | 44 μg |
| Niacin (vitamin B3) | 280 μg |
| Vitamin B5 (pantothenic acid) | 400 μg |
| Vitamin B6 (pyridoxine) | 80 μg |
| Biotin (vitamin B7) | 2 μg |
| Folic acid (vitamin B9) | 9 μg |
| Vitamin B12 (cobalamin) | – |
| Vitamin C | 177000 μg |
| Vitamin D | – |
| Vitamin E (alpha-tocopherol) | 1820 μg |
| Vitamin K | 30 μg |
We are already aware that older people, especially those with chronic diseases, are more susceptible to infection than young people, but that does not mean that young people are generally spared from it.
What causes this virus?
The origin of the Covid-19 infection is still unclear. However, it is known that this virus mainly attacks the immune system, consequently destroying the DNA of the cells. The consequences are a lack of oxygen and energy throughout the body and at the cellular level. Unlike the flu virus, which affects the upper respiratory tract first, the Corona virus does not damage the respiratory tract immediately and the symptoms are not as pronounced. Instead, it spreads rapidly through the bloodstream throughout the body. Rather, it immediately attacks the inner lining of blood vessels - this is called "VIREMIA" - with dangerous consequences. It leads to the formation of blood clots and thus to circulatory disorders associated with significant organ dysfunction!
That Covid 19 disease is associated with an imbalance in the body's energy balance is beyond doubt. If the energy level in the body drops drastically so that the energy balance can no longer be controlled, this inevitably leads to death.
Elderly patients in particular are at risk, as they often have pre-existing conditions, consequently slower energy metabolism. Also, increased catabolism (degradation of chemical compounds), the breakdown reactions of metabolism, of NAD(H) in ADP-ribosylation of proteins, in repairing DNA damage, may explain the increased susceptibility in the elderly to acute respiratory symptoms of covid-19 disease.
What is the role of NADH used against covid-19?
As a preventive measure, the daily supply of NADH coenzyme 1 is recommended to restore the energy balance in the body. It has also been proven that NADH can not only compensate for the lack of energy in a natural way, but also regenerate DNA in the cells and thus prevent possible cell death.
NAD+ and NADH have been shown to be enablers of numerous important biological processes, most significantly in the aging process. Because of this, the administration of potent immunomodulatory factors such as NADH supplements can prevent excessive activation of pro-inflammatory cytokines and help regulate both the signs of aging and inflammatory processes. As the most important antioxidant, NADH helps maintain and restore the body's defenses and energy balance, which are disrupted by corona virus. A
NADH stands for cell renewal!
Increase of NAD level will also lead to stabilization of telomeres, and this has a positive impact on immune cell function. Telomeres allow cells to divide without losing gene information. Cell division is necessary for the renewal of the skin, the formation of new blood cells, bones and other cells.
The misconception at Covid-19!
The media, including our politicians, have conveyed to us that in the majority of people infected with Covid -19 the disease is harmless - in some cases without any significant signs, which gives the deceptive appearance that these people are healthy. A fatal error, as it turns out. Meanwhile, a mutated post-Covid syndrome has also been found to cause chronic fatigue. The reports of sequelae associated with COVID-19 disease, are often occurrence of persistent fatigue, exhaustion and listlessness (fatigue), respiratory distress and neuropsychological symptoms, as well as the occurrence of cardiovascular and renal failure and diabetes. These conditions can last up to a year and, if left untreated, can trigger chronic diseases.
Even science recommends NADH!
Through numerous researches in recent months, science is now aware that the possible culprit of such diseases is impaired energy production in the mitochondria, oxidative stress and chronic inflammatory processes. Especially these patients are strongly recommended to take NADH supplements, especially after recovering from coronavirus disease. 
Effect of NADH in covid-19 and post-covid-19 syndrome!
Numerous studies in the US and Europe confirm the ability of NADH to have the following helpful effects:
⦁ NADH coenzyme 1 supplies fresh energy to the cells
⦁ NADH coenzyme 1 helpfully delays cell aging, thereby increasing life expectancy.
⦁ NADH coenzyme 1 reduces fatigue, listlessness.
⦁ NADH coenzyme 1 strengthens the immune system
⦁ NADH coenzyme 1 as a powerful antioxidant scavenges free radicals,
⦁ NADH coenzyme 1 helps regulate inflammatory processes
⦁ NADH coenzyme 1 improves memory performance,
⦁ NADH coenzyme 1 promotes concentration and mental clarity, responsiveness.
⦁ NADH coenzyme 1 helps in neurodegenerative diseases.
⦁ NADH coenzyme 1 supports the production of neurotransmitters such as serotonin, dopamine, and norepinephrine (which is an endogenous messenger that acts as a stress hormone and neurotransmitter).
⦁ NADH coenzyme 1 promotes mood elevation in depression and provides emotional balance.
There is no way around NADH!
NADH used as a dietary supplement for prevention of Covid-19 but also during acute infection with Covid-19, serves to mitigate the negative effects of this insidious disease.
Very important: NADH Coenzyme 1 is free of side effects, interaction-free, effective and safe. This is guaranteed by a high level of international studies. It can be used in all people in the world, especially the elderly and patients with chronic diseases.
Internationally published media report
GNP GLOBAL NATURE PRODUCTS 
ASSOCIATION INC.
MEDICAL CENTER
Oregon/USA
Salem, 2020-12-02
Flu Immune
VALUE DETERMINING CONTENT
| | | | | |
| --- | --- | --- | --- | --- |
|  Nutritional information |  per 1 capsules* |  % NRV** |  per 4 capsules* |  % NRV** |
|  Acerola BIO Vitamin C |  40 mg |  50 % |  160 mg** |  200 % |
|  Black Jonhannis berry extract |  9.5 mg |  — |    38 mg |  — |
|  Black elderberry extract BIO |  9.5 mg |  — |    38 mg |  — |
|  Echinacea purpurea |  2.5 mg |  — |    10 mg |  — |
|  Zinc |  2.5 mg |  25 % |    10 mg |  100 % |
recommended daily dosage, **percent of the rec. daily dose according to Annex 13 of Regulation (EU) 1169/2011 (LMIV)
Ingredients: BIO certified acerola extract Malpighia emarginata with 17% natural vitamin C, black currant extract ribes nigrum, BIO certified black elderberry extract Sambucus nigra, Echinacea purpurea extract perennial & flower, Saccharomyces cerevisiae (yeast inactive); Cellulose (VegeCaps).
Storage Recommendation: Please store in a cool, dry place away from light.
Recommended intake: Adults take 1 to 4 capsules as needed Flu Immune Distributed throughout the day with meals. Keep out of reach of small children. Food supplements are not a substitute for a varied diet, which is important together with a healthy lifestyle.
The information on this website is to be understood as "statements per se" without implicit guarantees of any kind. The information provided on this website has been carefully checked and is regularly updated.
However, no guarantee can be given that all information is complete, correct and up-to-date at all times.
Graduated prices - use quantity advantage
1 can each 41,90 EUR (107,44 EUR/100 g)
2 cans each 39,90 EUR (102,31EUR/100 g)
3-5 cans each 38,90 EUR (99,74 EUR/100 g)
6-11 cans 37,90 EUR each (97,18 EUR/100 g)
from 12 cans each 36,90 EUR (94,62 EUR/100 g)
INTERNATIONAL PRESS REPORT
You should know this!
Permission granted by the company "Eurobalance" Switzerland, to publish this report, by INNOVA-SWISS AG - Zug/Switzerland on their website.
International Online Homeopathy Congress
Letter from Jens Wurster, MD, regarding CORONAVIRUS
Due to numerous concerned inquiries from my patients about the spread of coronavirus, I would like to present here the possibilities for prevention and natural treatment.
It is more important, in my opinion, to support our immune system to deal with the virus rather than quarantining entire cities to seal them off from the outside world. According to recent estimates, the coronavirus will spread to 80 % of the world's population.
That is why it is important to protect yourself by strengthening and supporting your immune system. Because many people overcome the coronavirus infection without any problems if their immune system is strong and the immune system manages to control the virus even if the infection has occurred.
Already a few years ago I had the dietary supplement FLU IMMUNE at the company Energybalance developed to protect against flu and colds. It turned out that people became much less infected and some of my patients had no colds at all.
The ingredients in this combination seem to be effective against many types of viruses. It contains extracts of elderberry (Sambucus nigra), black currant, coneflower (Ecchinacea), vitamin C from acerola cherry and zinc citrate. These are all very effective natural substances to protect the organism against infections and viruses. However, recently the elderberry extract (Sambucus nigra) contained in it has received special attention from some scientists, because they are now desperately trying to find an effective means of fighting the coronavirus. According to scientific studies, certain ingredients of elderberry could be an effective protection against flu and coronavirus infections.
The active substances of the elderberry prevent the virus from penetrating the target cell and thus the virus cannot multiply further. This means that even if an infection has already occurred, the virus can no longer spread so easily in the body and the course of the disease is significantly milder. In addition, the immune system can then build up antibodies against the virus and thus ensure lifelong protection against further infection.
Meanwhile, the FLU IMMUNE also used by a certain airline, so that the staff can protect themselves with it. Also studies have shown that just with the extract of black currant, the infection rates of viral diseases on the plane reduced by about 50 %, because many are infected on the plane, as the air conditioners distribute the viruses throughout the plane.
My recommendation if you need to travel or go to a big event:
Already a few days before the flight 3 capsules FLU IMMUNE daily and then on the day of the flight take 4 capsules before. You can also dissolve them in water and then drink, which is then a dark blue drink (because of the anthocyanins contained in it). Then also take 3 capsules daily until about 14 days after the flight.
Always have a small piece of ginger with you and then put a piece in your mouth when you're at the airport, or then also on the plane or on the train or tour bus, or when there's a crowd of people. You can also take some fresh rosemary with you and chew on it a little bit as well. There are certain essential oils in it that can kill viruses. People have used this in past times to protect themselves from infection with the plague.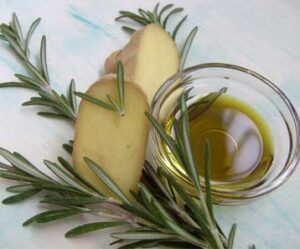 Many of my patients regularly take SAVE STROL CYPIBI, which is activated phytoalexins, which is very good for strengthening the immune system, because the olive leaf extract and the polyphenols contained therein are considered a natural antibiotic and virus killer. And the B-glucans contained in it, among other things, have been proven to increase the number of natural killer cells and this also arms us against infections.
CONCLUSIONS: In times when the coronavirus is spreading more and more, it is important to try to strengthen and activate the immune system by all means in order to stay protected.
Therefore, it is important that even after infection, the immune system manages to control the virus and builds up immunity to the Corona virus.
Of course, the homeopathic remedies are also very important, because Hahnemann had already achieved great success in the treatment of the most serious infectious diseases, and what a blessing was homeopathy in the treatment of the Spanish flu of 1918-1920, which claimed a total of about 50 million lives. 30% of the infected died, but the people who were treated homeopathically survived 99 %.
According to recent reports from the Association of Homeopathic Physicians in China, led by Dr. Aron To (President of the Hong Kong Association of Homeopathy), there has been an intensive search for the genius epedemicus, the remedy that corresponds to the most common typical symptoms of Corona Virus infection.
Over 30 homeopathic physicians in China have observed the following typical constellation of symptoms following Corona Virus infection:
Slow start
A chill that runs up and down the spine
Fever, but not rising very high
very great fatigue at fever
Weakness during fever, also with the feeling of heavy eyelids.
Limb pain during fever
the cough is not so severe, but the exhaustion and fatigue seem to be the main problem.
There is also a constant feeling of anticipatory tension, or fear that something bad is going to happen.
The feeling now also corresponds to the situation here in Europe, because many people are now living in a great fear of how the further spread with the coronavirus will proceed.
Chinese homeopathic physicians have found GELSEMIUM to be the most important remedy, followed by Bryonia and Eupatorium perfoliatum.
They give the recommendation to take Gelsemium C30 daily for 7 days if there is a great risk of infection and then give it only 2x a week.
Bryonia fits more in patients who have more cough with pain in the chest and head. They need to hold their chest and head with their hands while coughing.
Eupatorium perfoliatum: when patients have more bone pain and less the heaviness and weakness.
In India, Arsenicum album c30 is still recommended especially if the infection is accompanied by great restlessness and anxiety.
However, with the constellation of symptoms I also think very much of BRYONIA and PHOSPHOR.
I hope that through this information many people will remain protected from coronavirus infection, or at least that only mild courses will occur and that the immune system can quickly build up permanent immunity.
May the spreading infection with the coronavirus worldwide also help us to realize that we are all in the same boat and that health, community and freedom are much more important than power and money.
Warm regards
Jens Wurste, MD